Whether rooting for the home team at Minute Maid Park or cheering with the crowd under Friday night lights, there's no denying the folks in South Texas are some of the nation's most passionate sports fans.  
Now you, too, can channel your inner athlete with the Ford Mustang. Immensely powerful, strikingly designed, and luxuriously comfortable, this is one impressive sports car.
To help those in New Braunfels, San Antonio, and Seguin learn all about this vehicle, Bluebonnet Ford has compiled a roster of Ford Mustang Reviews, all of which can be found here on this page.
Continue with the sections below to discover more!
Ford Mustang: The Performance MVP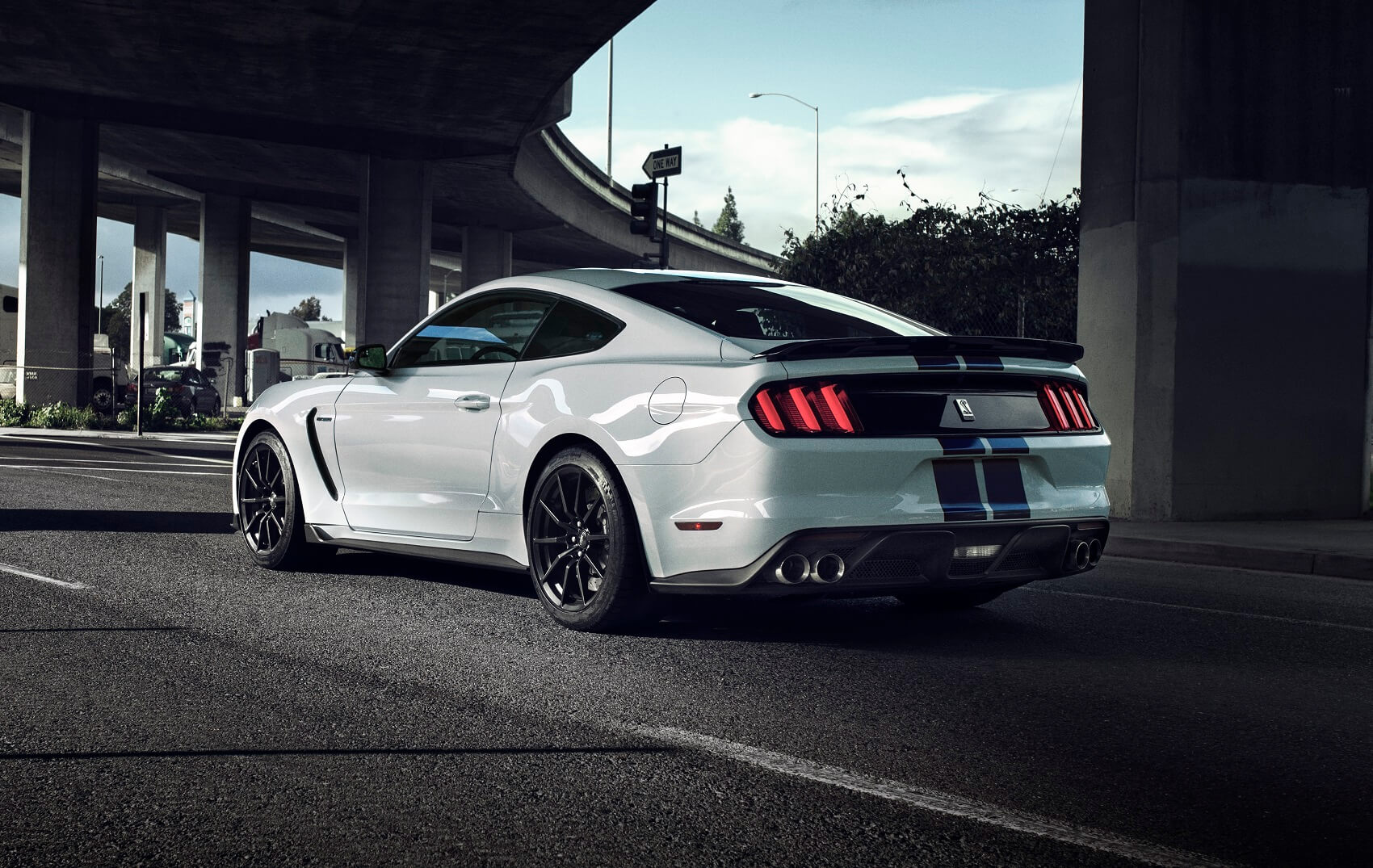 Sports cars are all about performance, and the Mustang is no exception. In fact, if providing top-tier power was a competition, we think Ford would win MVP.
Leading the team of powerful parts is the 2.3L EcoBoost® engine. Complete with a 6-speed manual transmission, this engine boasts an available 310 horsepower and 350 lb-ft of torque. Need more power? No problem! Upgrade to the Ford Mustang GT Fastback for an additional 460 horsepower within a 5.0L V8 engine.
As impressive as these speeds are, they become less so if you have to interrupt your drive to refuel. Good thing the Ford Mustang features an EPA-estimated 21 city and 31 highway MPG. There'll be no waiting at the pump here. 
Handling that Comes in Clutch
Take control of your drive with Ford's suite of available handling features, such as:
MagneRide™ Damping System: This system responds 1,000 times per second for each damper, resulting in a more balanced and smoother ride.
Selectable Electric Power-Assisting Steering (EPAS): Personalize your steering control with three unique power-assist settings: comfort, normal, and sport.

Furthermore, with five available drive modes, your Mustang will adapt to almost any road conditions at the press of a button. These drive modes include Normal, Snow/Wet, Sport, Track, and Drag Strip.
That's not all. For an even more effortless driving experience, you'll find the Mustang's independent rear suspension helps reduce body roll, all while minimizing any road imperfections. The aluminum-alloy rear knuckles and H-arms help reduce unspring mass, too.
Interior Design: A Highlight Reel of Innovation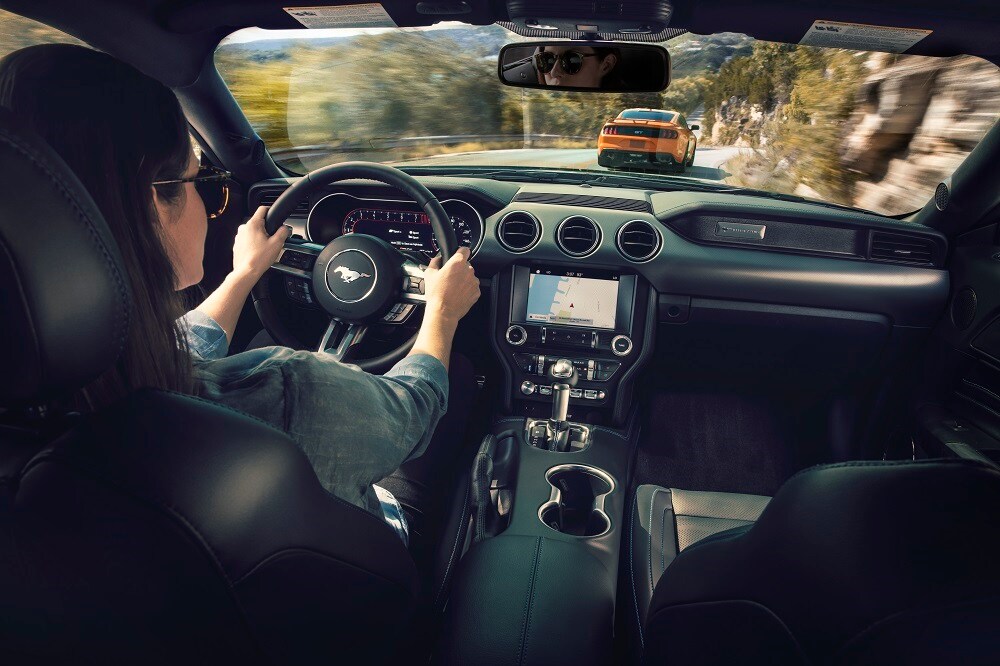 From its high-tech infotainment system to its supremely comfortable seating arrangements, the entirety of the Mustang's interior cabin is one giant highlight reel of incredible features.
At the vehicle's helm lies the standard SYNC® 3, Ford's innovative and easy-to-use, voice-activated technology. Here, drivers can take advantage of a capacitive touchscreen, using its welcoming interface to connect with the world around you. Additionally, available features, such as navigation, help you to effortlessly reach your destination.
Did we mention how comfortable life can be behind the wheel of the Ford Mustang? We did? Good. Let's get more specific, shall we? Find your ultimate level of comfort with an optional 6-way power driver's seat. This seat is also equipped with power lumbar control for added support.
Learn More About the Ford Mustang
Come visit us here at Bluebonnet Ford for a first-person look at the Ford Mustang and go for gold with a test drive throughout New Braunfels, San Antonio, and Seguin today!
In the meantime, explore the additional Ford Mustang reviews featured on this page for more championship-worthy vehicle statistics.