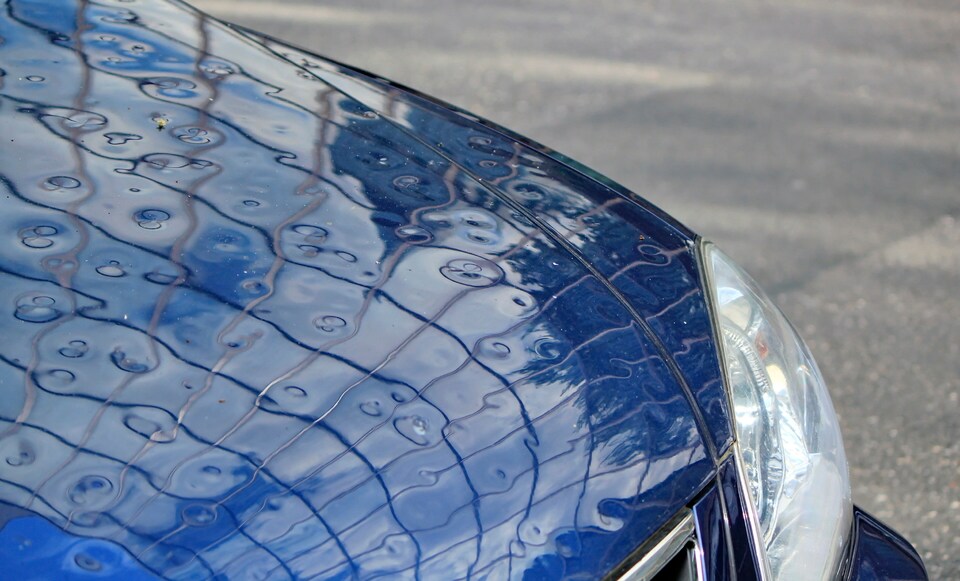 Have our Collision Center Perform PDR on Your Car if It is Bumped, Bruised, or in Need of TLC
Have you seen those giant automotive bandages people use to cover up major dents and damage? While they're humorous, they are a quick way to cover over damage, doing nothing to heal the festering wounds underneath. They may cover up auto body damage, aesthetically. But the physical damage to your car, truck, or SUV is not only is an eyesore, but it can also decrease the value of your car or lead to rust and corrosion down the road.
We're not trying to be alarmist. We're just trying to give you the facts. We know accidents happen. Sometimes, after an accident, assuming your car is still drivable, you put off getting your car repaired. We get it. You have a busy life, and other expenses. But just remember that your car may very well be your second-most-valuable asset. To prevent a plunge in resale value, and also to prevent damage from deteriorating your car exponentially, make sure not to wait too long to have your damage or dents assessed by one of the experts at our Collision Center.
Once we've assessed your damage here at Blue Bonnet Motors' collision center, we will be more than happy to repair your car. We train our certified service technicians in the newest, most efficient and effective paint and auto body techniques and services, including PDR - or "paintless dent repair." Paintless dent repair is a process that utilizes special, modern tools to remove particular types of dents. For major repairs PDR won't fix, we perform other collision-related repairs and general dent repair as well.
Hail PDR
Our collision center has used PDR for hail damage on the cars of people from Braunfels and San Antonio in the past and will continue to do so. It is a proven technique for removing dents, including those from hail damage, with minimal invasiveness, and no paint/touch ups required.
Use those automotive bandages temporarily, before coming to us. Use them as a bumper sticker, by all means. But when it comes to really taking care of your car's damage, trust our Collision Center. If you have any questions about the services we perform, including PDR and hail damage repair, please call (866) 492-8295. Thank you.