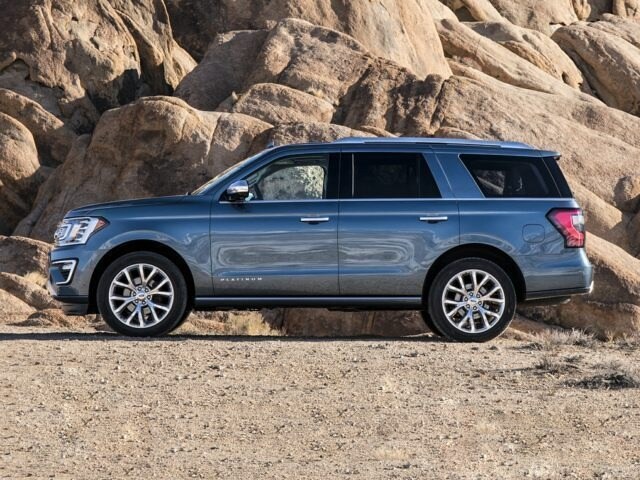 ​
Slotted above the Ford Explorer, the 2018 Ford Expedition is the largest vehicle in the lineup, and where some Explorer trims are keen to dip their toe in the premium pool, the Expedition isn't afraid to dive on in!
That's why we're not surprised to hear that the Ford Expedition had a huge increase in sales during the month of April (25.8% to be exact) or that once they arrive off the truck they aren't staying at dealerships long.
If you're looking to upgrade your vehicle, come check out the Expedition before summer and all its adventures begin.
3 Reasons the Ford Expedition is the perfect summer ride
Truck-like prowess: when properly equipped, the Expedition is a capable towing machine. It has 480 lb-ft of Best in Class torque and its ability to tow up to 9,300 pounds also gives it Best in Class status. Whether you want to drag along a trailer or boat, the Expedition has the power to get you, and your toys, to the final destination.
More space for friends or gear: the Expedition has 104 cubic feet of maximum cargo space with all the backseats down. This is perfect if you need to get the camp ready for the season and want to haul up supplies. Once you have everyone onboard, you can seat 7 or 8 passengers, and yes you really can fit adults in the third row without hearing grumbles about leg cramps.
Off-road capabilities: if you need to hit bumpier trails to get to your favorite summer spot—or just want to surprise your passengers — you can get a FX4 Off-Road Package. You'll get protective skid plates and fuel tan projection, shocks built for off-road travels, two-speed controls, and more.
Come test drive a 2018 Ford Expedition today and get ready to have a great summer!